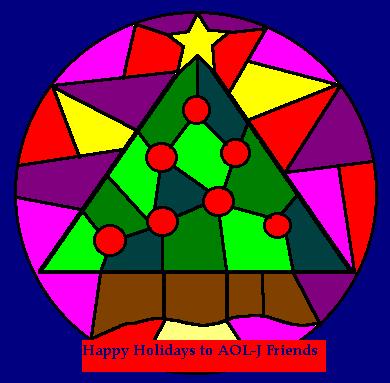 I've kept journals since I was a kid.
When I first happened upon webblogs, they were political or about things going on in Iraq. I thought it would be cool to get my opinions out there but really didn't think I had the time. Then, I noticed this journal function with AOL. I thought I would give it a try.
I guess because of it being called a journal,
I treated this more like my personal journal. I really didn't expect anyone to come around and read my ramblings. I checked out other
journals
and was quite intimidated by all that people were doing with their journals. I left a comment here and there. Over a relatively short period of time this little journal thing I started has drawn me into a community of people that I feel so very grateful to be a part of.
As such, I dedicate this entry
to all of you who come by and read, and even those who have never commented. You have expanded the texture of my life expotentially and I am blessed to be a part of your community. I've asked friends what kind of high-speed options are out there since I still use dial-up. All of them tell me this or that but it's with other companies. I tell them you don't understand, I MUST keep my AOL account and it's all because of
you
, and
you
, and
you
, and
you
, and
so many more
.
Happy Holidays!
from your grateful journaling fan -- Robbie